One of the most beautiful destinations in California, Mammoth Lakes packs a punch between its relaxing hot springs, summer skiing, world-class hiking, and quaint village.
With ample things to do in the region, Mammoth serves as the ultimate year-round outdoor destination and is a perfect escape from the notorious crowds of neighboring Yosemite National Park. With Yosemite lodging booking out up to a full year in advance, Mammoth offers the perfect alternative without skimping on the scenic beauty of the Eastern Sierra. While the area may be best known for being a winter wonderland destination, summer is an equally great time to visit.
A guide to Mammoth Lakes in Summer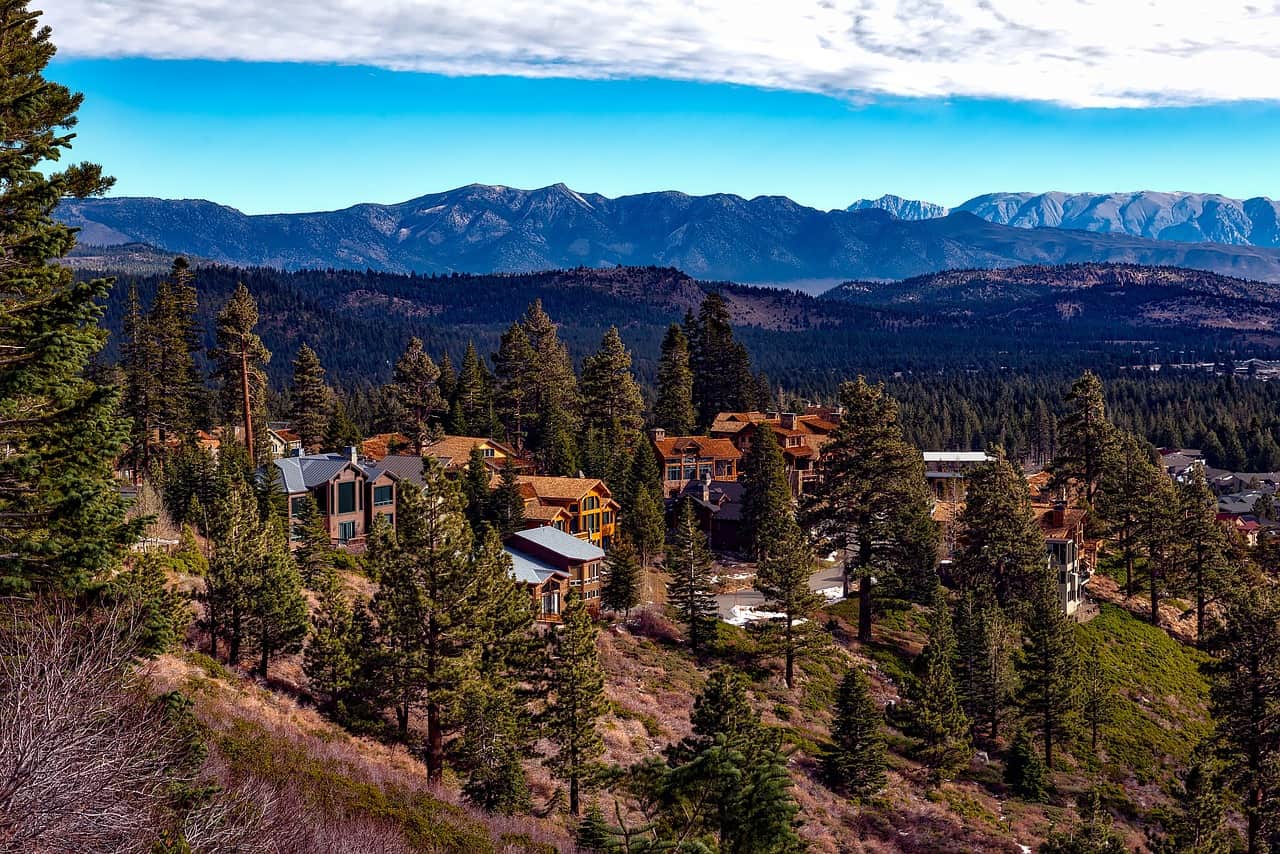 Click on a link below to skip directly to a specific section:
Things to Do in Mammoth in Summer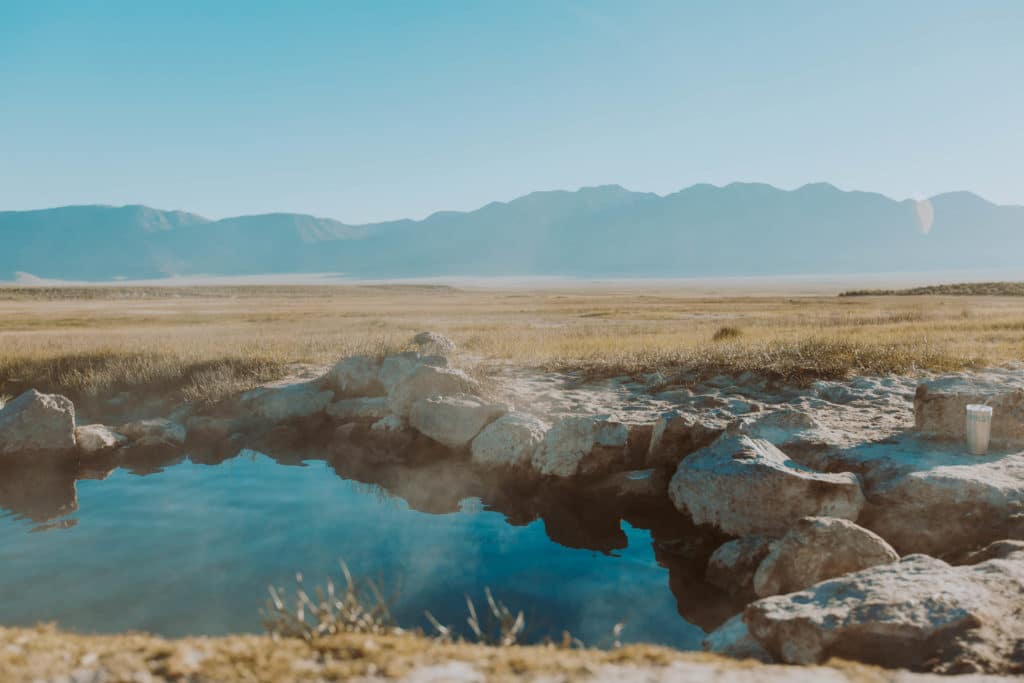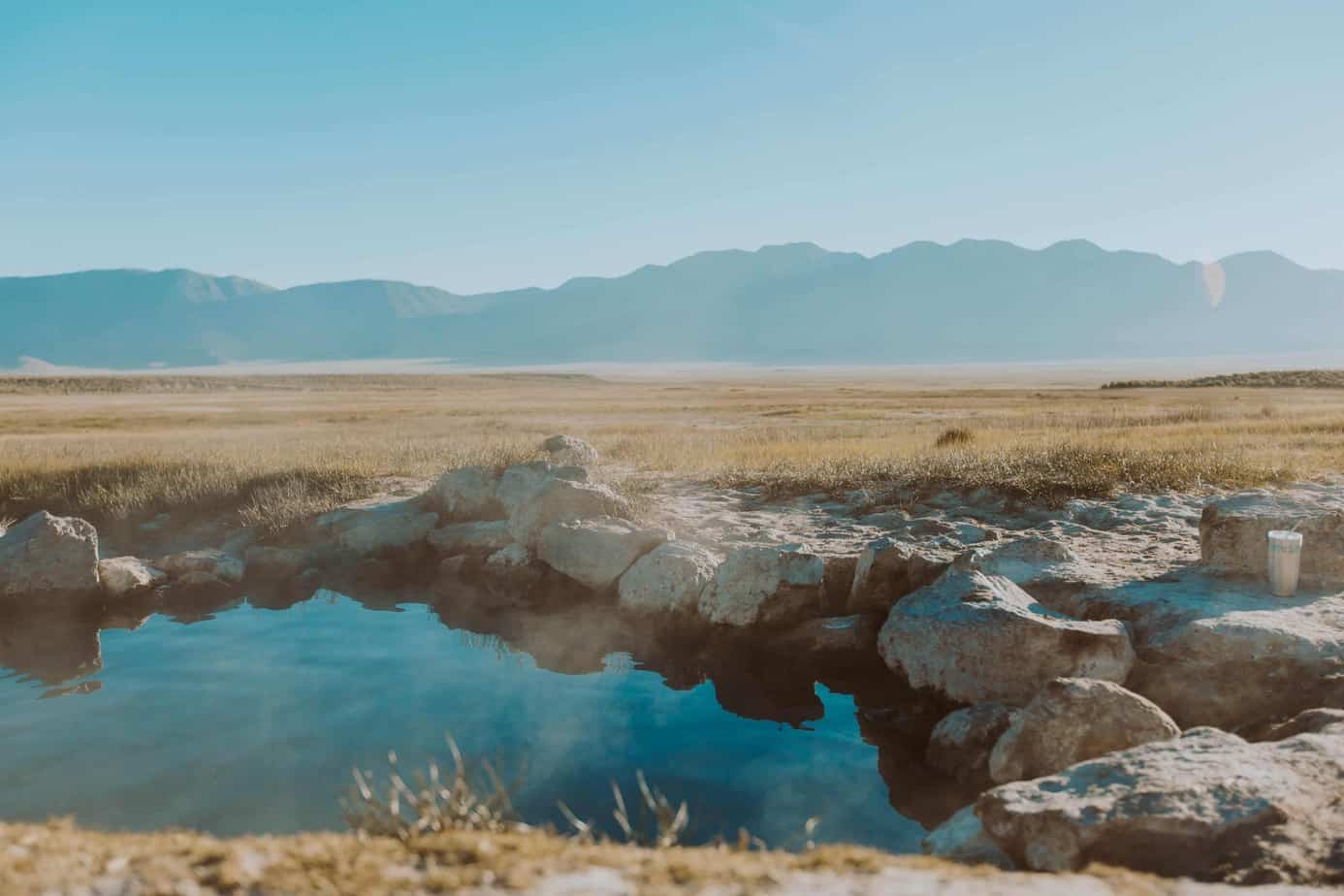 Wild Willy's Hot Springs
Only 20 minutes south of Mammoth Lakes you'll find two inviting hot springs at the end of a 0.2-mile wooden boardwalk, perfect for a morning soak before starting the day or for relaxing your muscles after a long day of hiking in the Eastern Sierra. By arriving early in the morning you'll better your chances of having the hot springs to yourself or sharing with only a couple of other visitors.
Wild Willy's features two main pools ranging from 95 to 104 degrees Fahrenheit. The hot springs are child friendly, but we recommend only using the larger, cooler pool for particularly young ones. We had a dive watch and the smaller, heart-shaped pool registered at 104 degrees while we were in it. Also, be sure to remain quiet and respectful when visiting the hot springs as it's a very relaxing and serene place. Don't forget to leave the springs in the same condition that you find them and always pack out any trash brought in with you.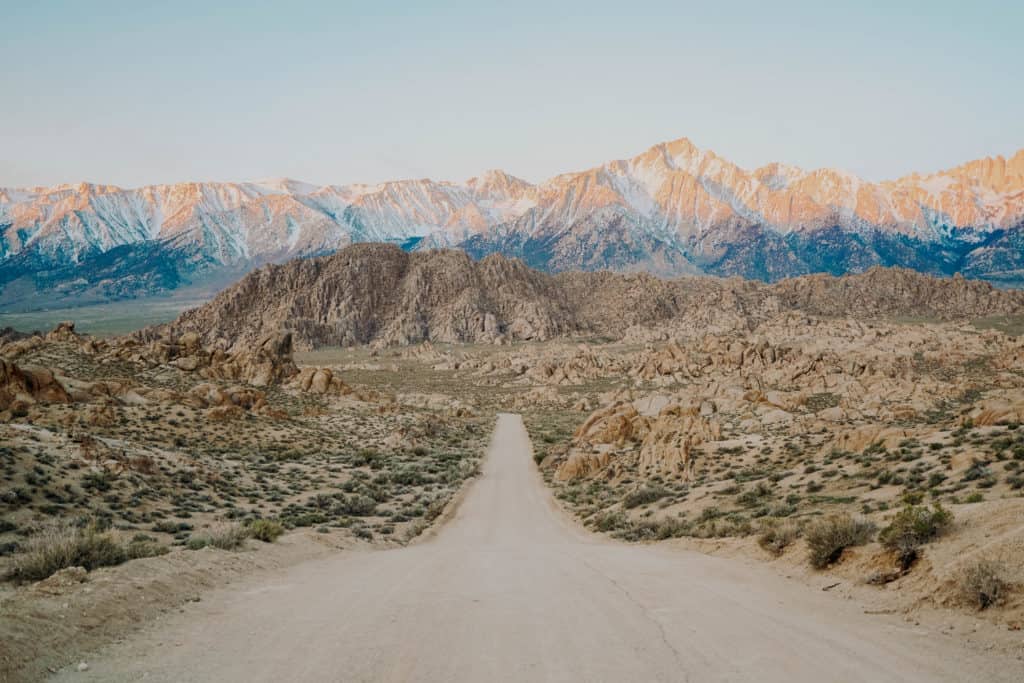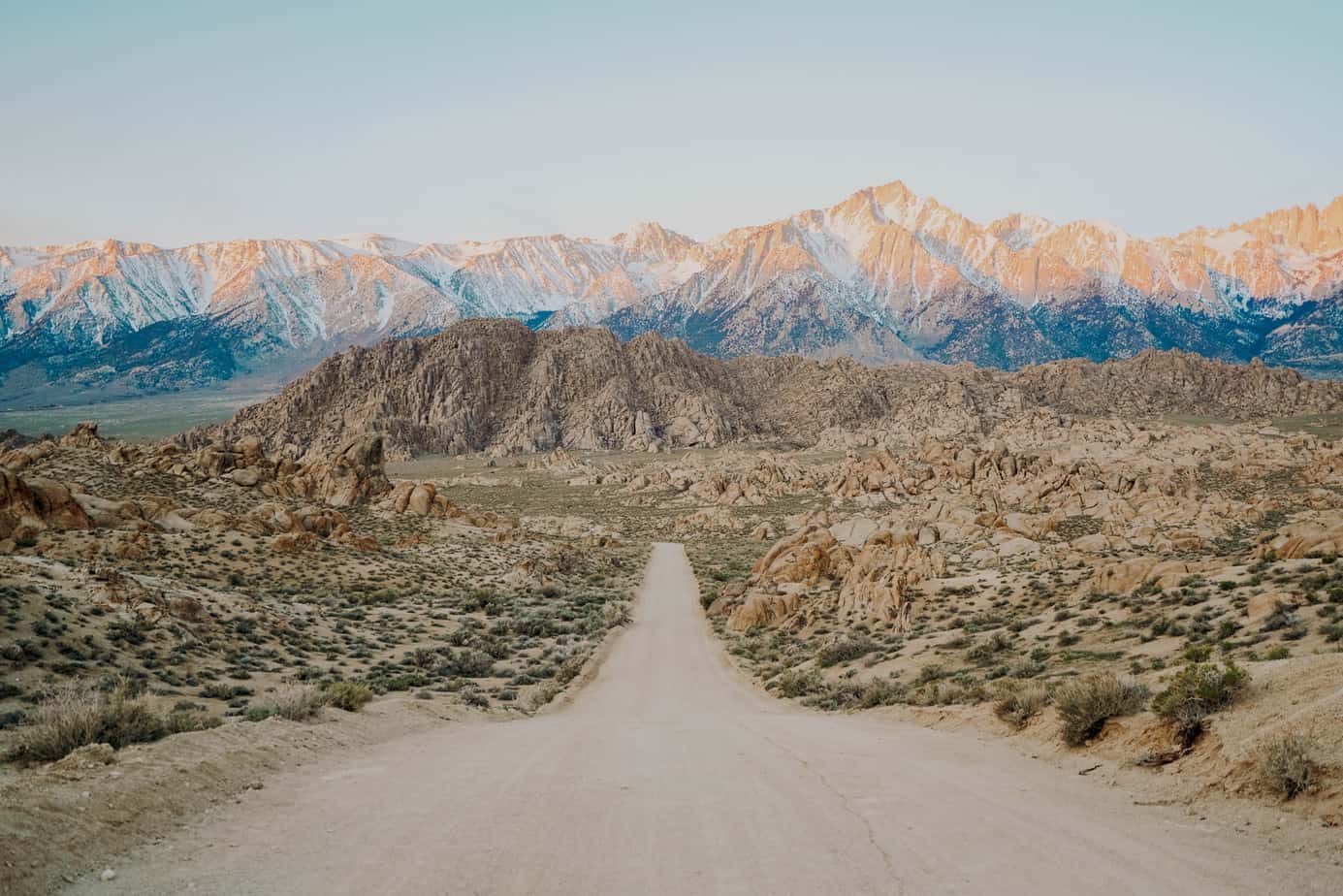 Alabama Hills
A stunning range of hills and rock formations located at the base of the Eastern Sierra, Alabama Hills is the perfect stop along Highway 395. If heading from Southern California to Mammoth, turn left onto Whitney Portal Rd off Highway 395 in Lone Pine. Keep driving straight until you reach the turn-off for Alabama Hills.
With Mount Whitney looming in the distance, Alabama Hills is famous for auto touring, cycling, hiking, rock climbing, trail running, horseback riding, fishing, and camping. Featuring both stunning sunrises and sunsets, this Instagram famous destination is perfect for landscape photographers.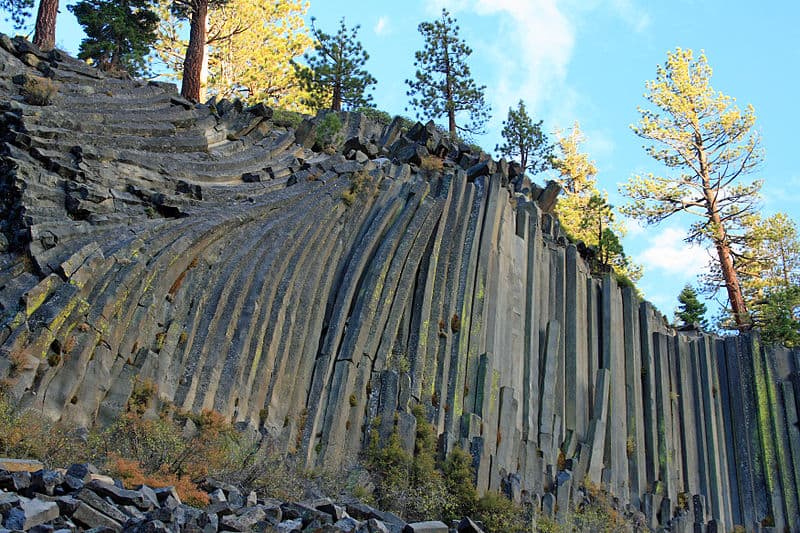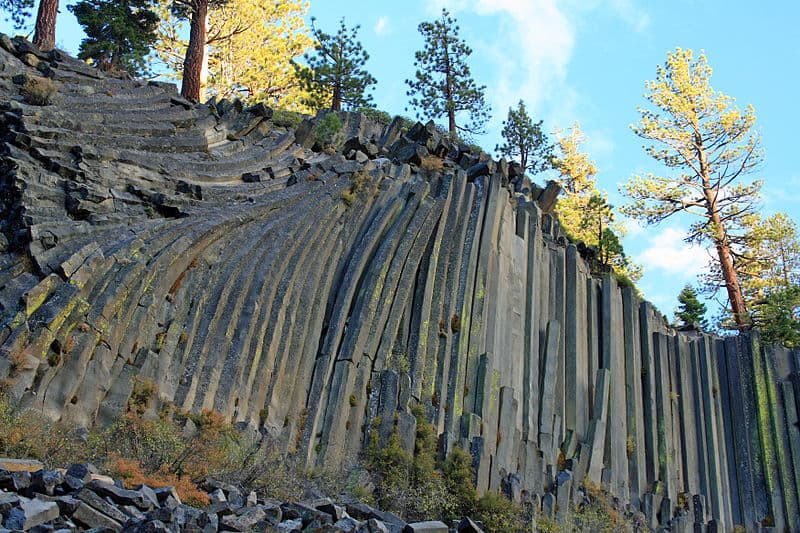 Devil's Postpile National Monument
Established as a National Monument in 1911, Devil's Postpile was formed less than 100,000 years ago when a cooling lava flow cracked into multiple side columns. The easiest way to find this natural phenomenon is to hop on the mandatory shuttle bus operated by Eastern Sierra Transit Authority in the summer months, followed by a 0.75-mile hike to the monument.
During the summer months when Reds Meadow Road opens, the shuttle starts at Mammoth Ski Resort and makes several stops before arriving at the final destination. In winter months, Devil's Postpile is only accessible by cross-country skiing or snowshoeing over Mammoth Pass into the valley and makes for an epic adventure.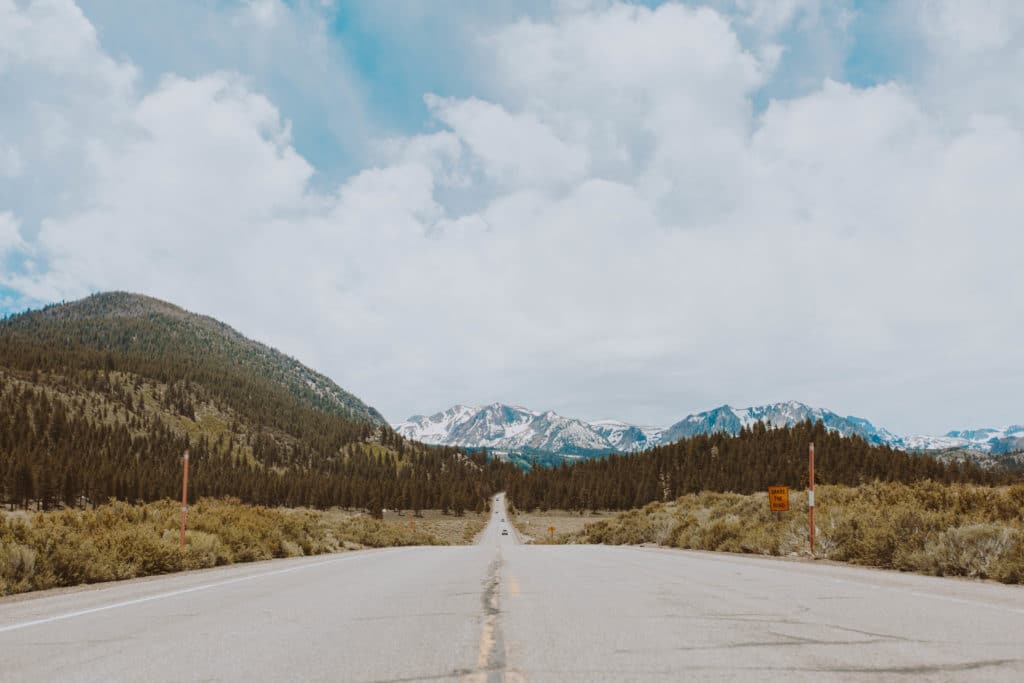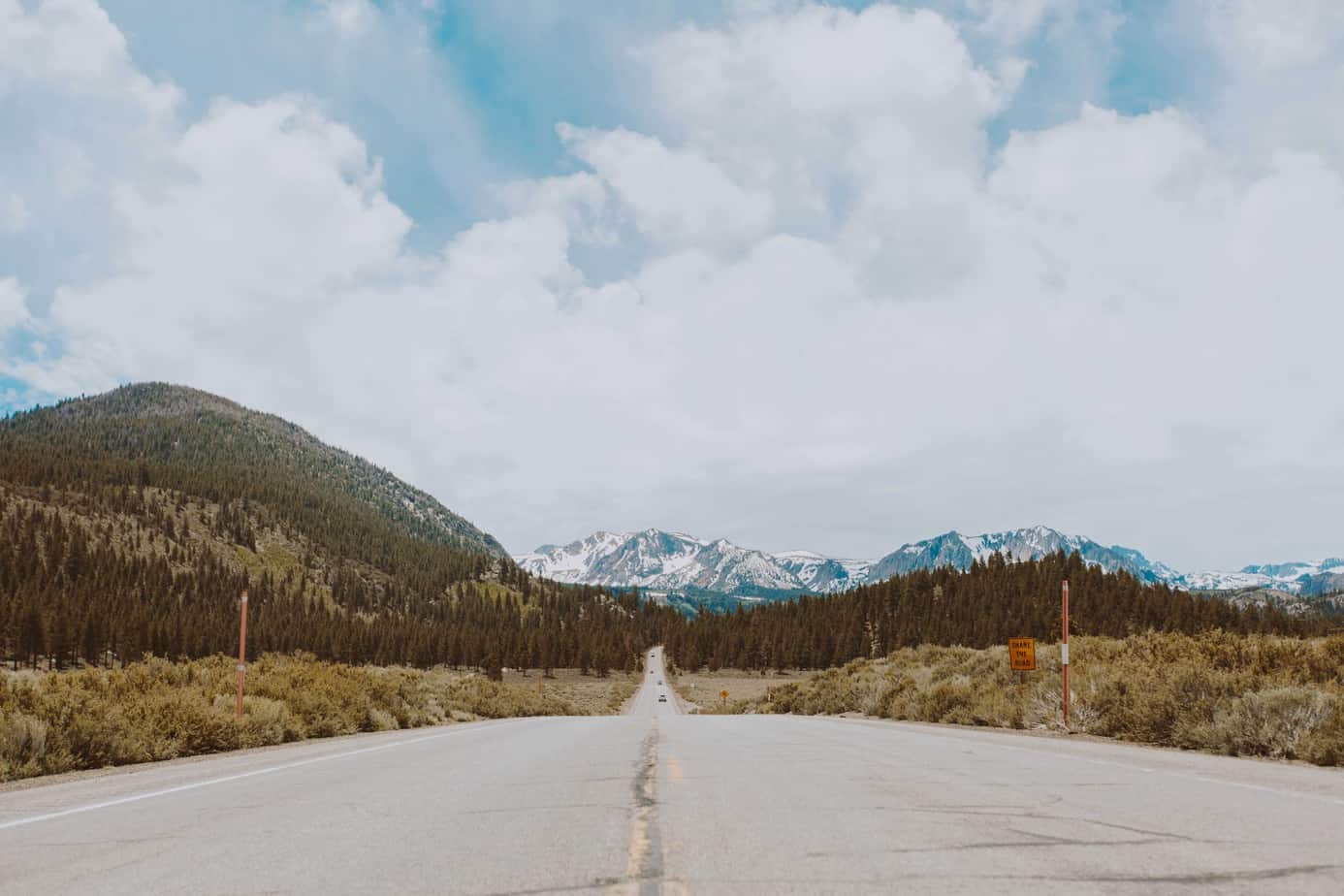 June Lake Loop
Located about 20 minutes from Mammoth Lakes, you'll find a 16-mile-long road featuring four beautiful lakes and snow-peaked mountains looming in the distance. Made up of June Lake, Fern Lake, Gull Lake, and Silver Lake, all are known for world-class trout fishing. The surrounding area near the town of June Lake also offers hiking, swimming, boating, skiing, craft breweries, local restaurants, camping, and more. There's so much to do in this little place, you could easily add on to your Mammoth stay and make a full-on trip out of June Lake no matter the season!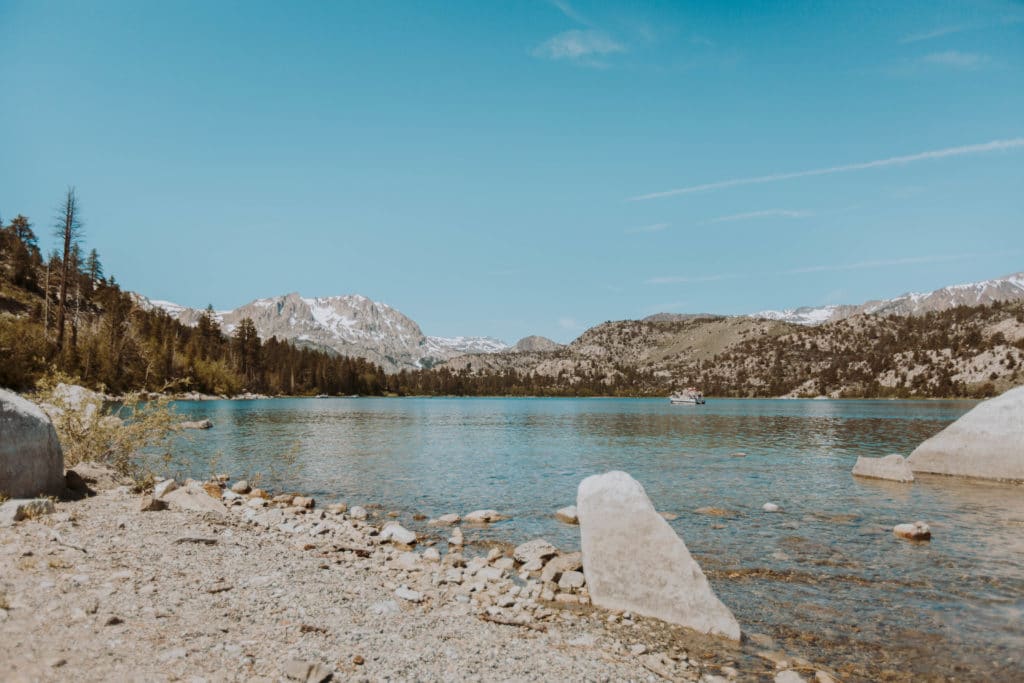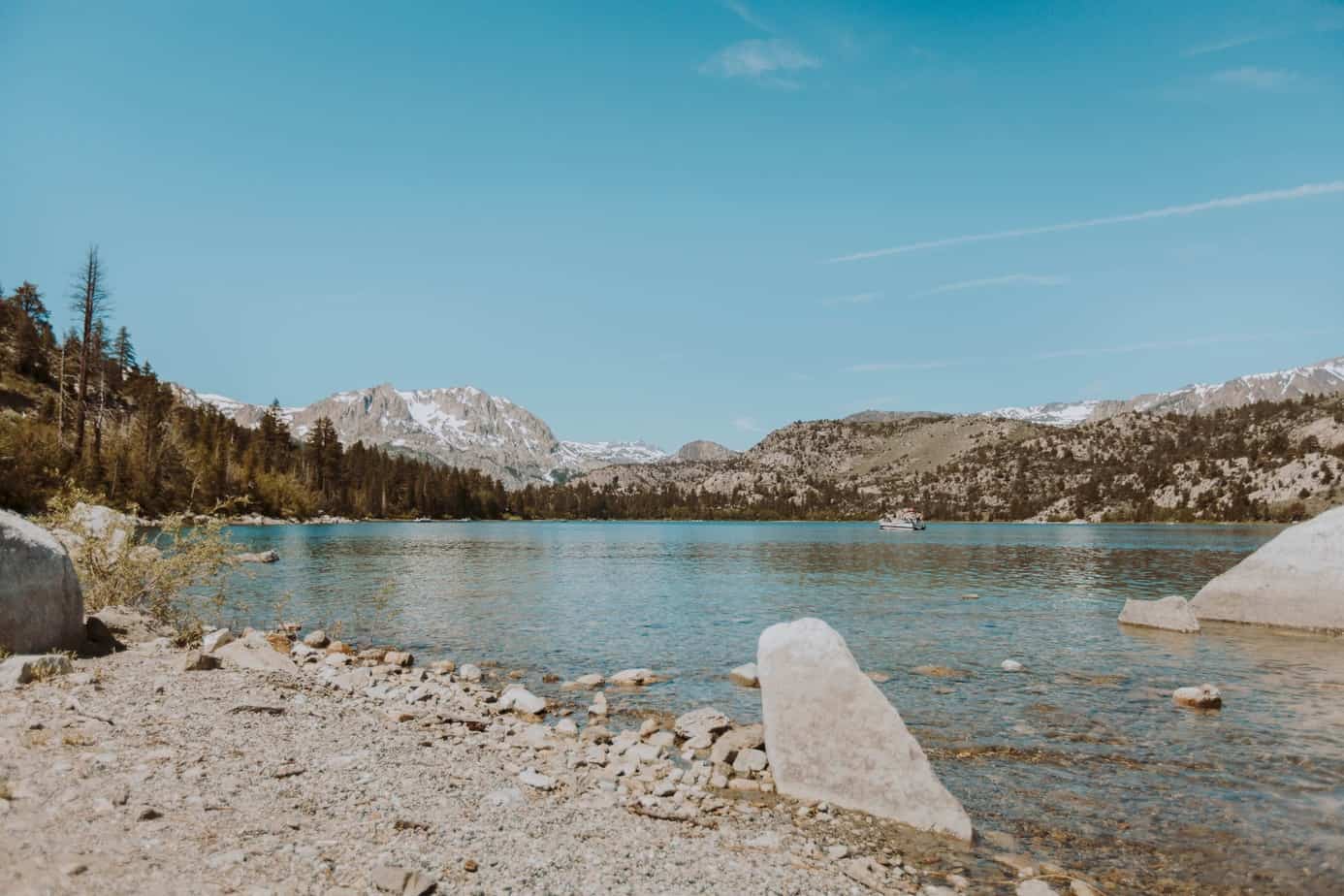 Mammoth Lakes Fishing
While June Lake may be known for its world-class fishing, Mammoth Lakes is too. Bring your own gear or rent some from a local shop and set up camp near a lake for the afternoon. We stopped by Ernie's Tackle and Ski Shop to rent gear during our stay since we weren't planning on fishing and didn't bring our own. The owner was incredibly kind and can answer any questions you may have.
There are also plenty of other lakes between June Lake and Mammoth, so hop around and try a few!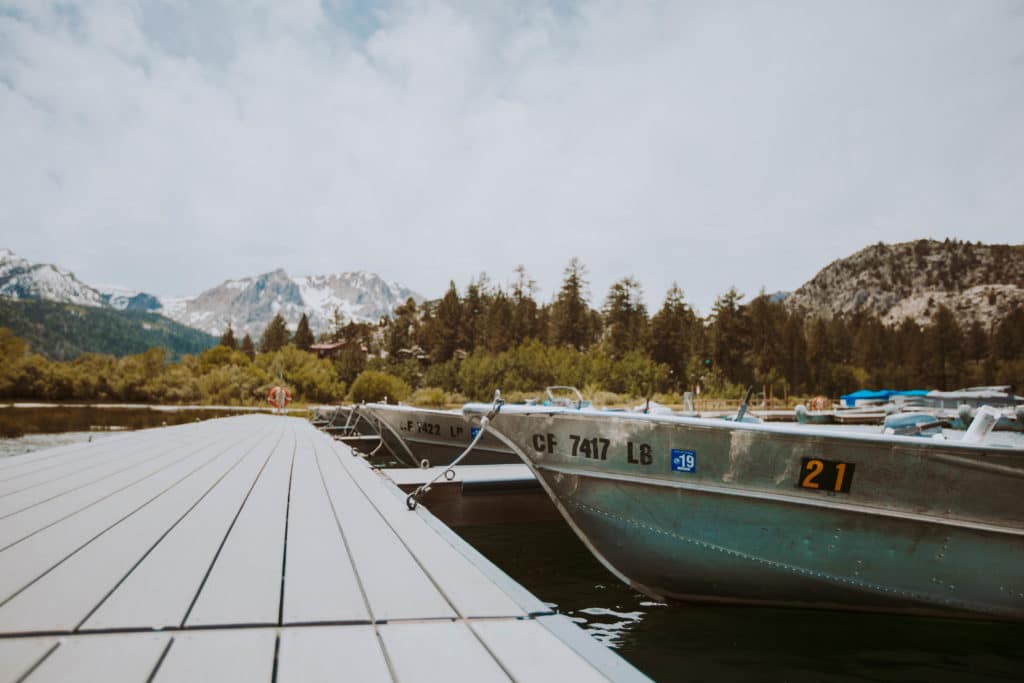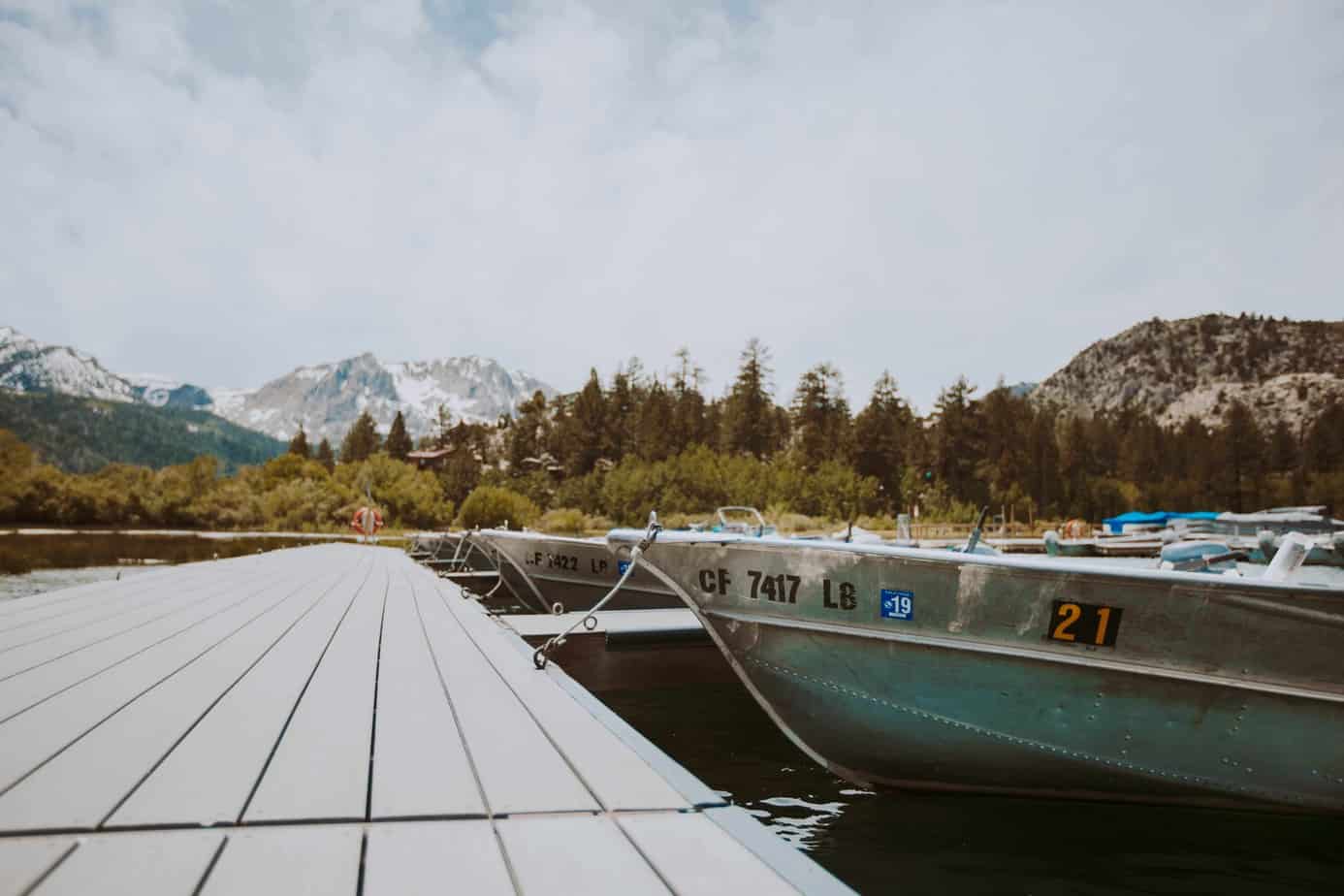 Mammoth Lakes Kayaking and Boating
With so many lakes to choose from in the Mammoth area, we highly recommend renting a kayak or even a boat for an afternoon on the lake. Most of the major lakes in the area offer rentals, but be sure to check conditions before heading out. It can get windy, which makes it difficult to get back to shore on many of the larger water bodies.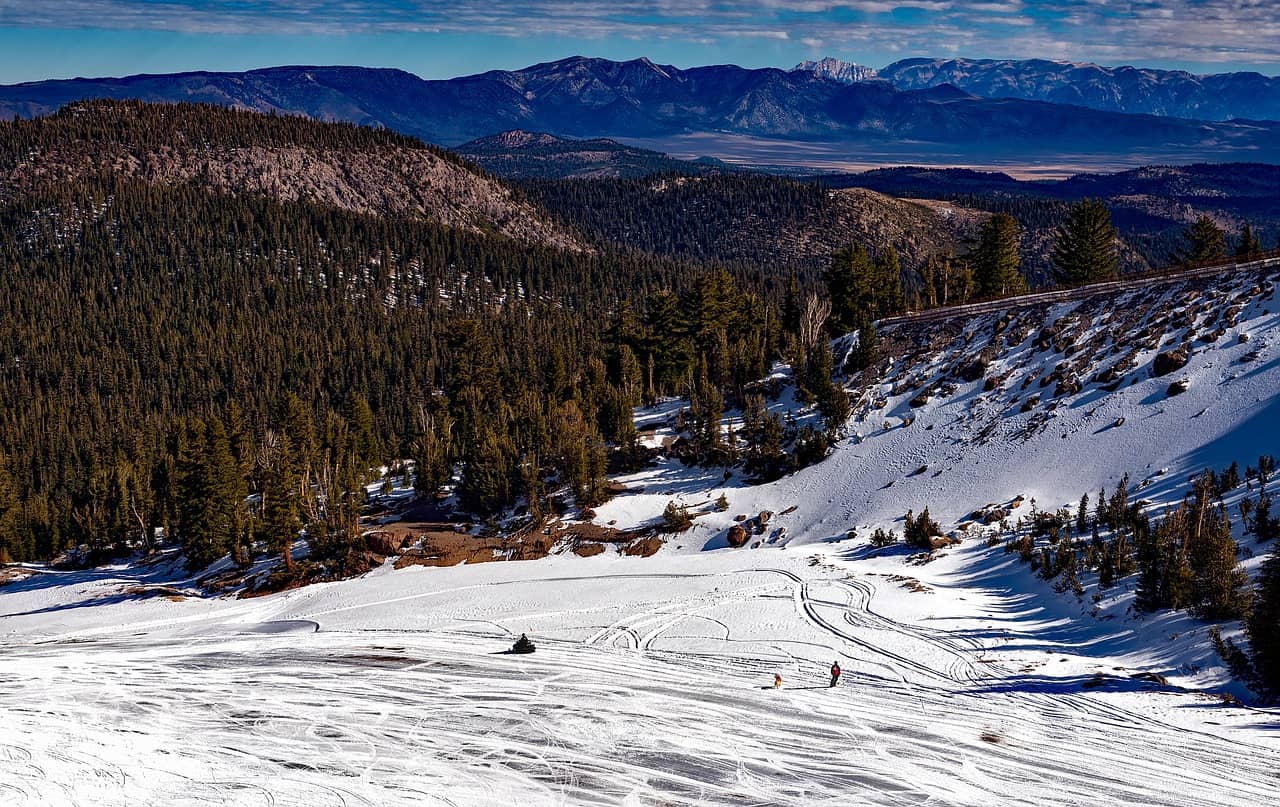 Summer Skiing in Mammoth
Ever wanted to ski in the summer? That's totally possible in Mammoth! Mammoth Mountain Ski Resort normally offers skiing well into July and the season almost made it into August this year, only closing on July 28th.
The stomping grounds of many Olympic skiers and snowboarders, a visit to Mammoth Mountain is a must if you're a winter sports junky. Be sure to buy your tickets on Mammoth Mountain's website for major discounts compared to the walk-up price!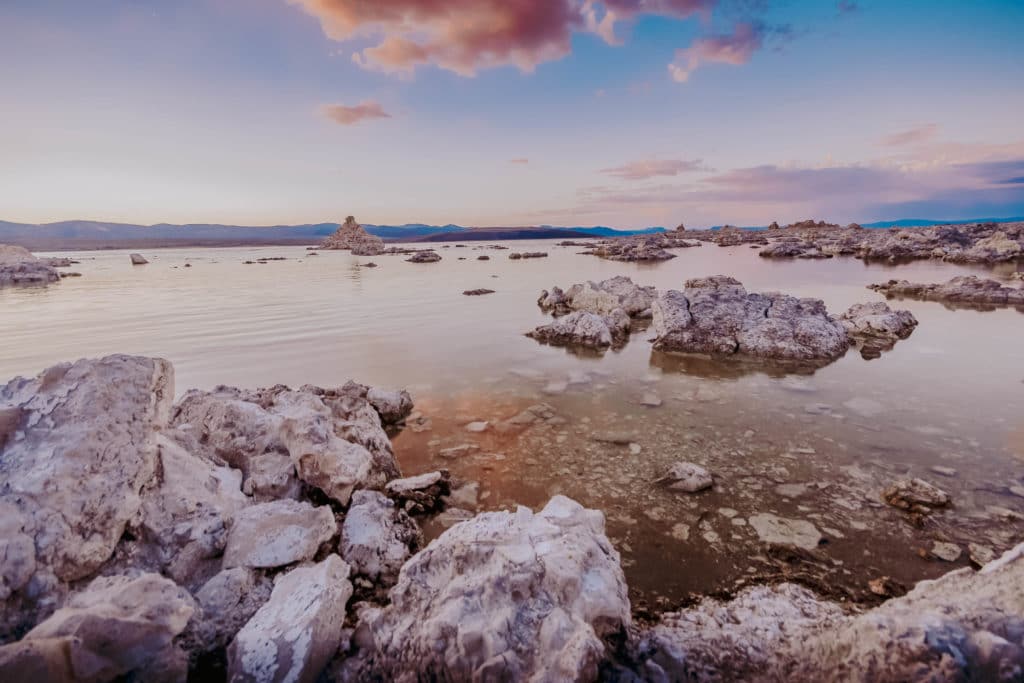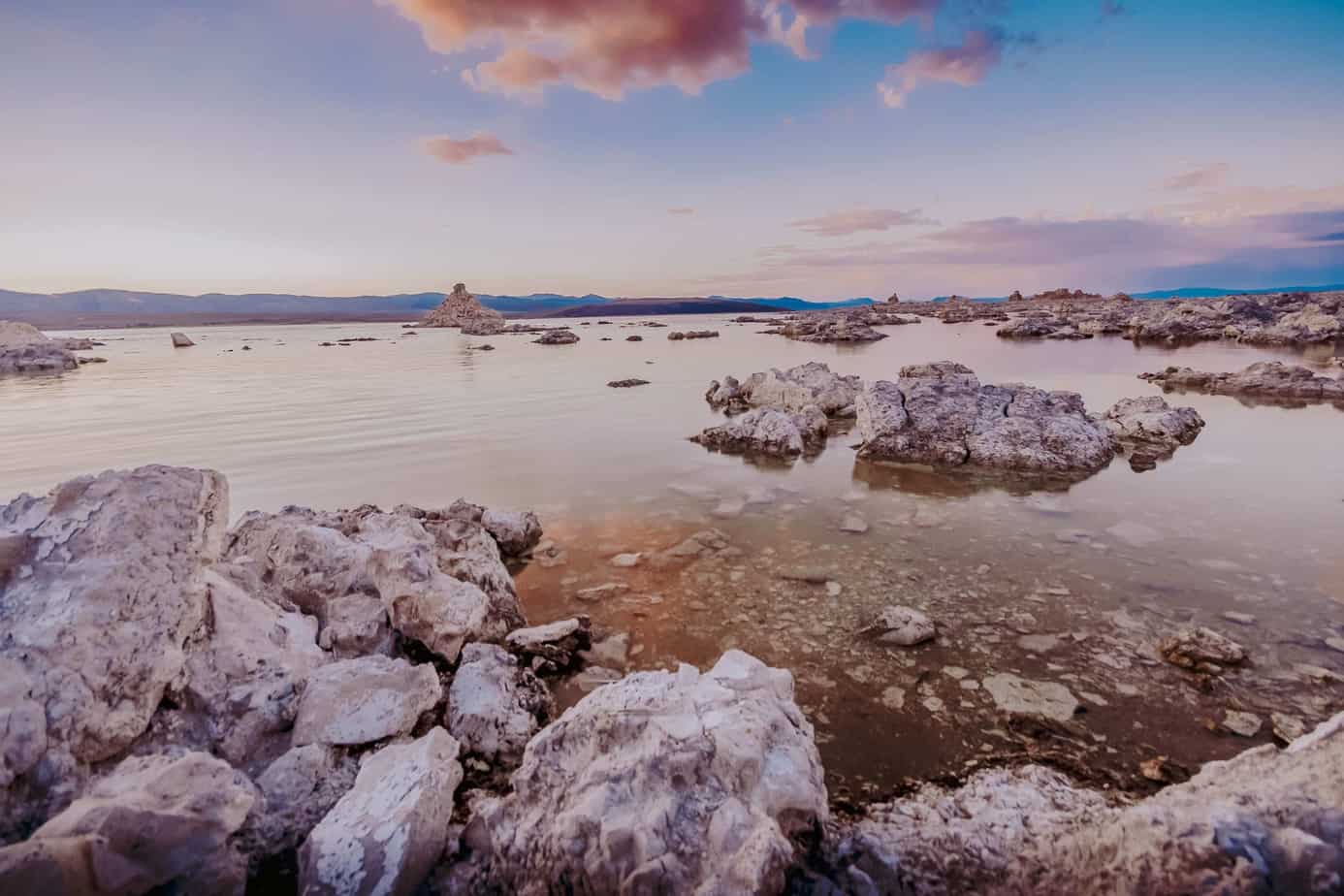 Mono Lake
Formed 760,000 years ago, the lack of outlets in Mono Lake has caused salt to build up creating Tufa Towers made out of limestone. Although the lake is packed full of salt, it's still home to a vibrant ecosystem mainly made up of brine shrimp and migrating birds.
Unlike the Salton Sea, Mono Lake is much cleaner and doesn't harness a putrid smell. Located about 30 minutes from Mammoth and 15 minutes from June Lake, we highly recommend a stop here! If making a trip to June Lake, be sure to head a little further north along the 395.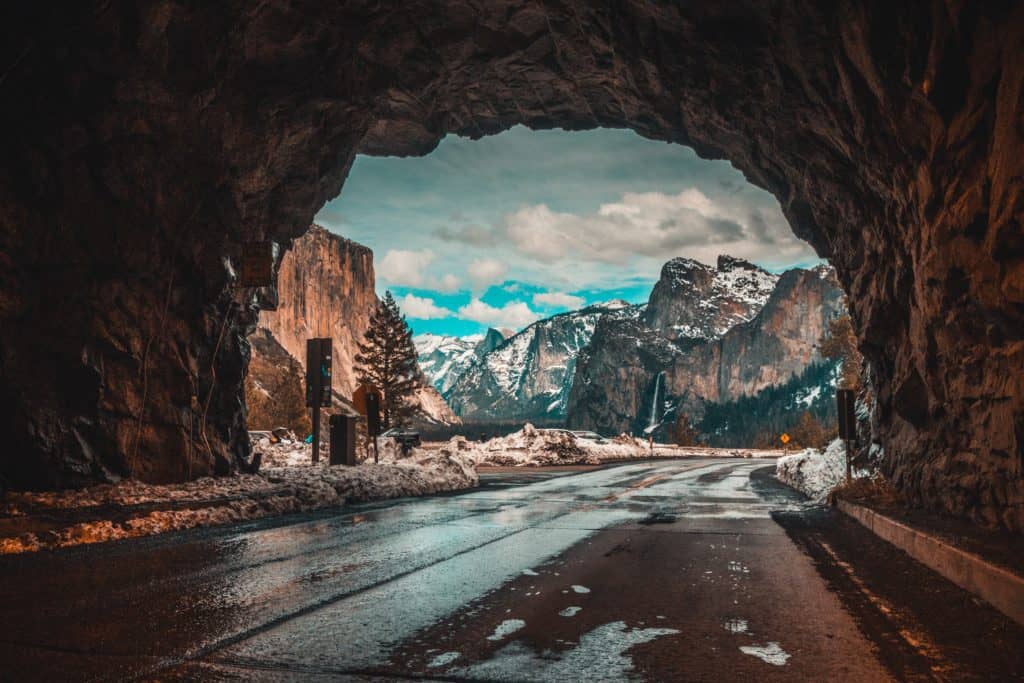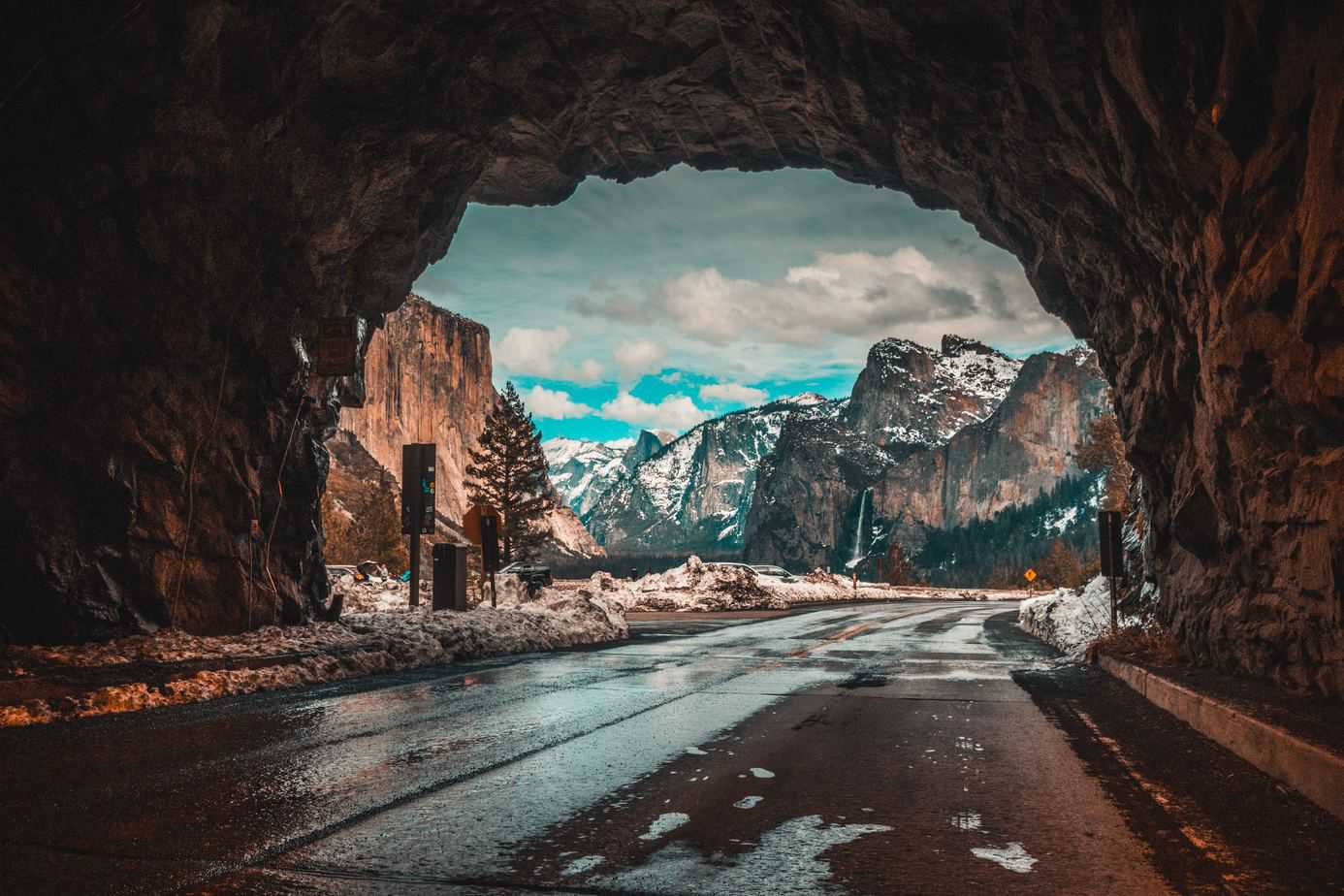 Yosemite National Park
Located just a little over 2 hours away from Mammoth Lakes along Tioga Road/Highway 120, you'll find one of the best national parks in California: Yosemite! Whether planning an easy day trip from Mammoth or spending a few days camping in the valley, Yosemite's close proximity practically demands a visit. Be sure to check road conditions on Highway 120 as the road usually doesn't open until late May or early June and closes once it starts receiving snow. Due to its location and length, the road IS NOT plowed in the winter.
Check out our California National Park Road Trip Itinerary for some of the best things to do in Yosemite National Park and our Where to Stay in Yosemite Guide and Yosemite Cabins Round-Up for the best Yosemite lodging and accommodation options.
Best Mammoth Lakes Hikes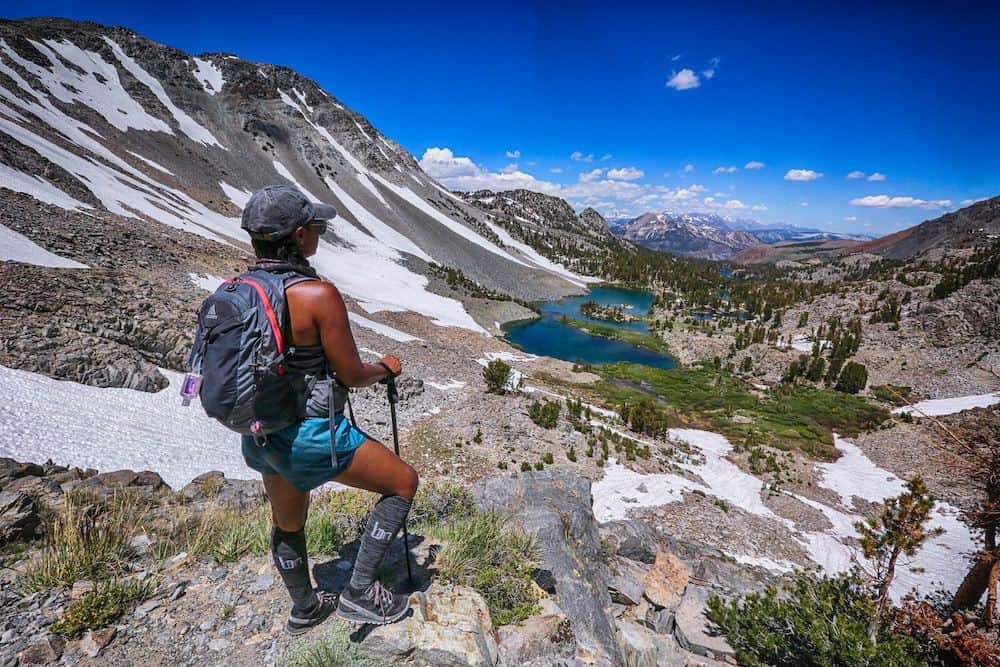 Rainbow Falls Trail – Easy
One of the more easily accessed trails, Rainbow Falls is perfect for every kind of hiker from beginner to experienced and it has a beautiful payoff at the end. Named after the colorful rainbow the mist creates, this trail is either a 2.5-mile round trip hike from the parking lot or a 5-mile hike from Devil's Post Pile Monument.

Crystal Lake Trail – Moderate
This 3.1-mile out and back trail to Crystal Lake includes granite rock features, with fir trees, pines, hemlocks, and manzanita at the end of the trek. Take a stroll around the lake or lounge on the shore with a picnic lunch; this hike is a must-do on the eastern side of Mammoth. Although it features panoramic views of Mammoth Lakes on the way down, the trail is a steady incline most of the way up and is not for the faint of heart.

Thousand Island Lake Hike – Hard
A 17.4-mile out and back trail along the PCT departing from High Trail trailhead in Agnew Meadows, the Thousand Island Lake hike is best suited to more experienced hikers and backpackers. This trail will bring you to breathtaking peaks, vast meadows covered in lupine, and the stunning Thousand Island Lake. This difficult, but rewarding trek features a 2,900-foot elevation gain and is almost exclusively uphill for most of the trail.
Where to Stay in Mammoth Lakes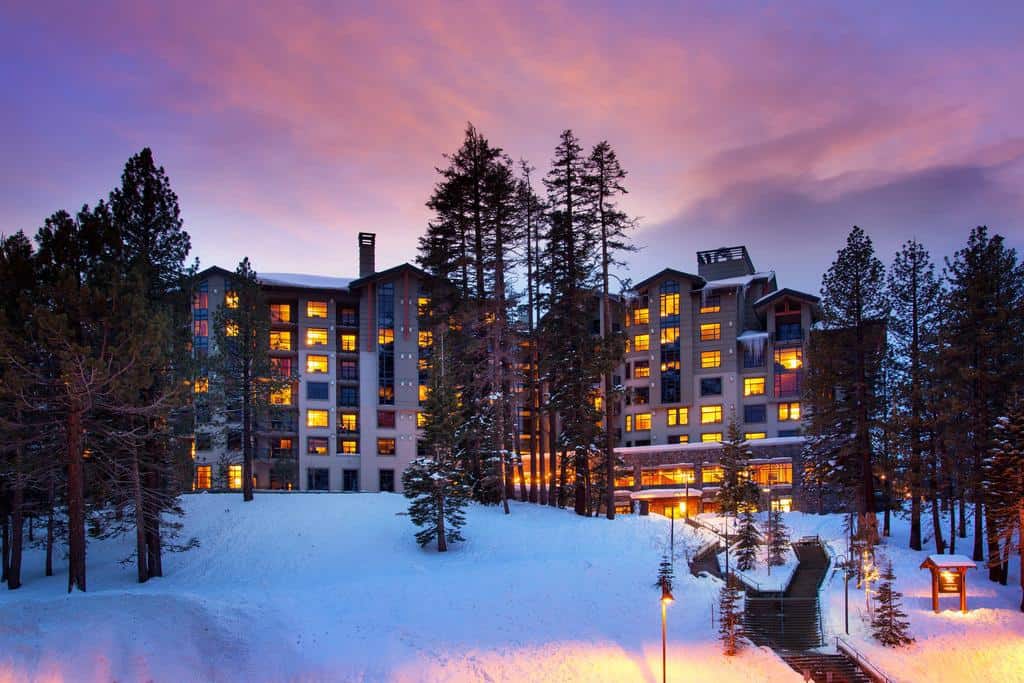 Mammoth Lodging and Hotels
The Westin Monache Resort – Just a gondola ride away from Mammoth Mountain, each room features a fireplace and a kitchenette for cozy living. ($$-$$$)
Compare rates and book: Expedia | Hotels.com | Booking.com
Tamarack Lodge and Cabins – A historic lodge located on the shore of Twin Lakes and just one mile from downtown Mammoth Lakes, this property features both traditional rooms and cabins equipped with a kitchen and fireplace. ($-$$)
Compare rates and book: Expedia | Hotels.com | Booking.com
Alpenhof Lodge – An adorable chalet-style hotel including an indoor hot tub, sauna, and free continental breakfast. ($-$$)
Compare rates and book: Expedia | Hotels.com | Booking.com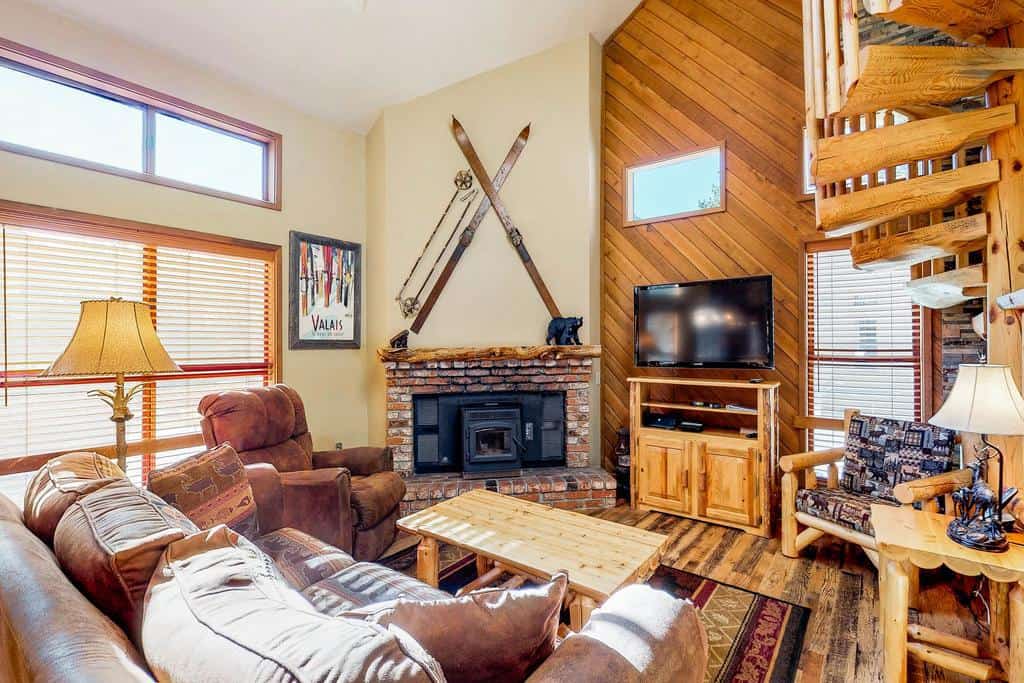 Mammoth Cabin and Condo Rentals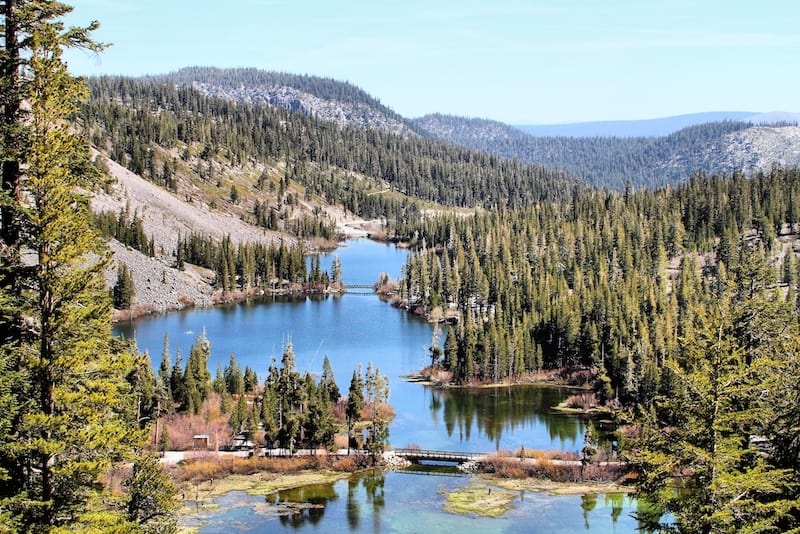 Mammoth Lakes Camping
Mammoth Lakes Basin Campgrounds
Mammoth Lakes Camping Near Town
Camping Options Outside Mammoth Lakes
Reds Meadow Camping
*Open and closing dates are an estimate and depend on annual weather conditions
Up and Away Magazine is reader-supported. This means that when you make a booking via one of our affiliate links, we earn a commission at absolutely no additional cost to you. In this way, we are able to bring you content for free. Your continued support is greatly appreciated. Adventure on!