Home to some of the best national parks in the country, California has long attracted nature lovers and outdoor enthusiasts from all corners of the globe. From the sheer granite cliffs of Yosemite to the towering coastal redwoods of Big Sur and the vast desert landscapes of Death Valley, California truly offers something for everyone, and makes planning a national park road trip a dream. If anything, the challenge lies in narrowing down destination choices, rather than finding them.
Having made multiple trips between Southern and Northern California ourselves, we've decided to weigh in on the topic and put together (what we consider to be) the ultimate 2 to 3 week California road trip itinerary. If you're short on time, stick to the minimum timeframes provided for each destination; if you have a bit more squeeze room, add a night wherever your heart desires!
2 WEEK NATIONAL PARK ROAD TRIP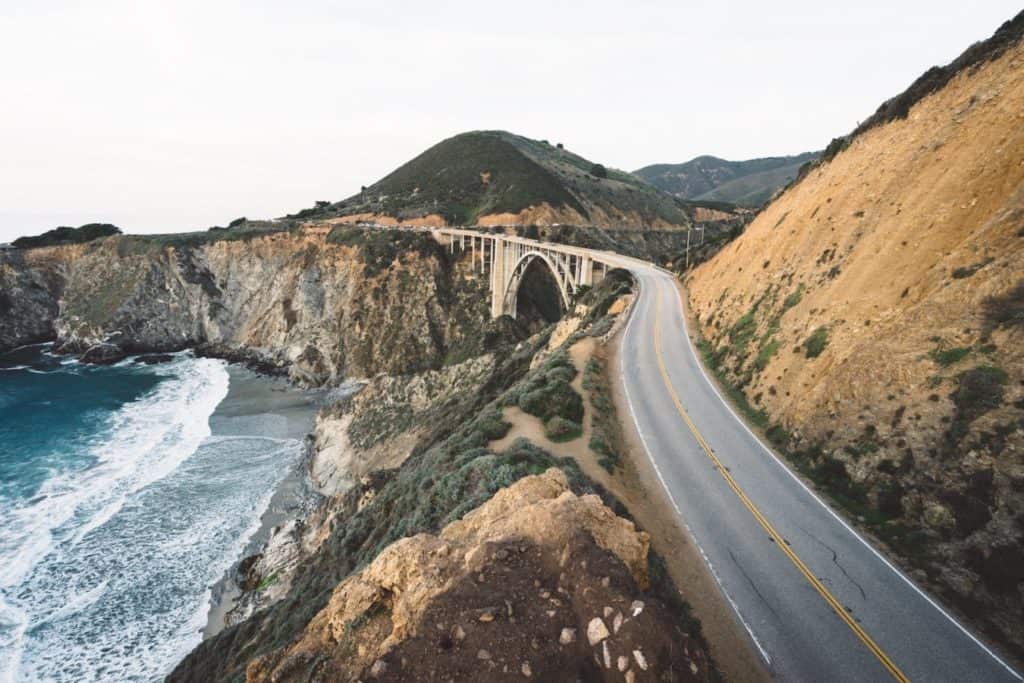 Click on a link below to skip directly to a specific destination
CALIFORNIA ROAD TRIP PLANNER
Use our interactive map below to start planning your own California road trip
DETAILED ROAD TRIP ITINERARY
1. BIG SUR
1-2 Nights, 6 Hour Drive from Los Angeles to Big Sur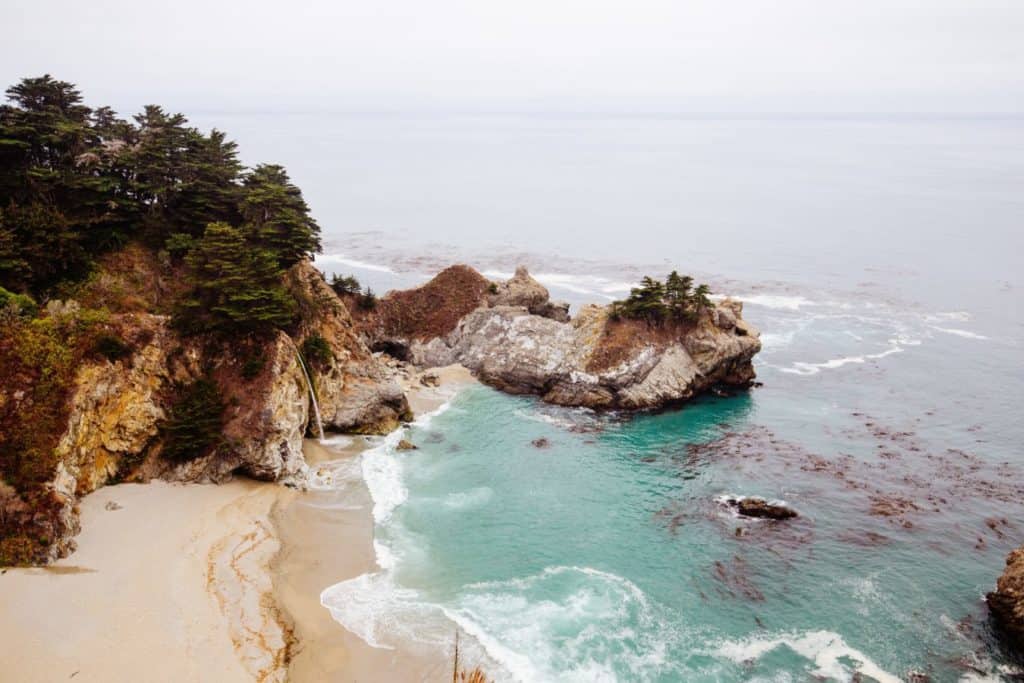 In order to make the most of your time on the Pacific Coast Highway, hit the road as early as possible, preferably before 5 am if starting in Los Angeles. Nearly every turn of PCH is stunning, so be sure to pull off the road into turnouts and vistas as you please.
LOS ANGELES TO BIG SUR: BEST STOPS ALONG THE WAY
Morro Bay
Take highway 101 straight to San Luis Obispo, following directions to Morro Bay. Once you see the giant Morro Rock looming in the distance, you'll know you're on the famous Pacific Coast Highway. If running ahead of schedule, set some time aside to peruse around the local town or spend a couple hours lounging on the beach. You'll meet friendly locals selling homemade goods and there are quaint cafes around every turn.
Elephant Seal Beach
One of the top highlights along PCH, depending upon the time of year, you'll find birthing mothers, males squaring off with one another in preparation for mating or molting teenage seals in San Simeon. Pull off Highway 1 following signs to a free parking lot and walk just a few meters for a glimpse of these huge animals in the wild.
McWay Falls
Located about 1 hour and 15 minutes north of the Elephant seals, parking is harder to find later in the day since there is only a small overflow lot and street parking. Plan on arriving earlier in the day for an easy spot or be prepared to patiently wait for one to open up. This must visit spot features an easy dirt path trail with a few wooden steps along the way to a picturesque waterfall splashing onto a beach, nearly missing the turquoise water just feet away.
If Time Permits
After McWay, be sure to stop at Pfeiffer Beach, Bixby Creek Bridge, Sand Dollar Beach and Pebble Beach. Hiking is also wonderful in Limekiln State Park and Pfeiffer Big Sur State Park if time permits.
WHERE TO STAY IN BIG SUR
BIG SUR LODGES, CABINS AND GLAMPING
BIG SUR CAMPGROUNDS
2. SAN FRANCISCO
1-2 Nights, 3 Hour Drive from Big Sur to San Francisco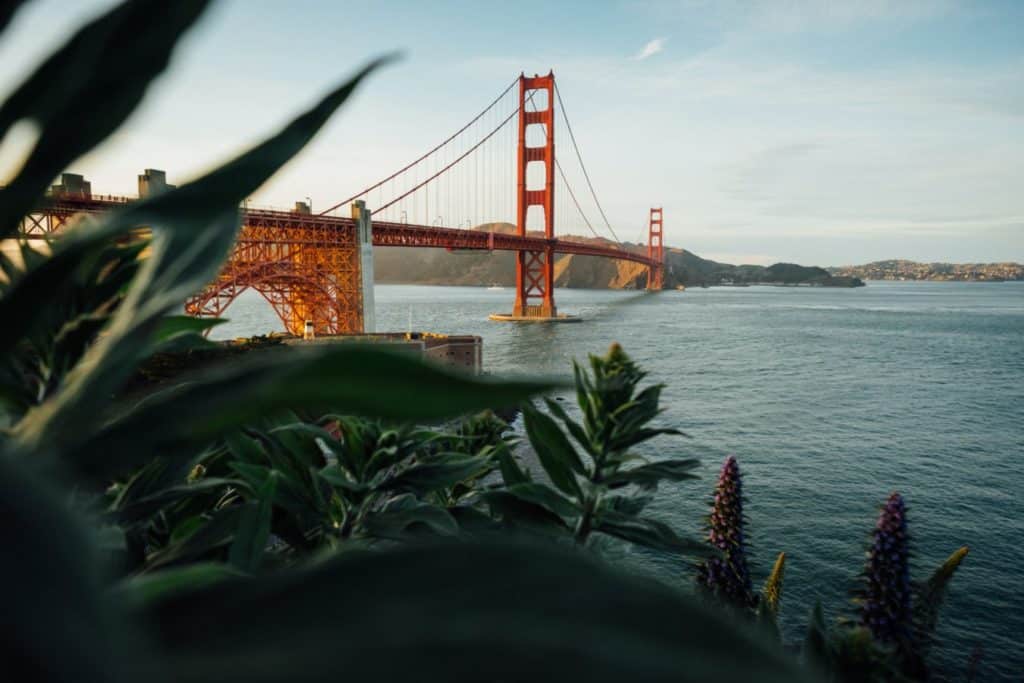 A melting pot of the United States, San Francisco is a staple of any West Coast road trip itinerary. While we love to get out amongst it in the mountains, it's also nice to make a quick stop in cities along the way, and we recommend at least one night in SF for a taste of the local culture.
THINGS TO DO IN SAN FRANCISCO
Golden Gate Bridge
One of the best viewing points is located at Battery Spencer, featuring both the bridge and city in the background. Since this spot is located north bound of the city, you'll be required to pay the bridge toll when heading back into SF. Be sure to read HERE on how to pay your fee, especially if driving a rental car. If wanting to avoid the fee, both Fort Point National Historic Site and Baker Beach are beautiful places for a glimpse of the Golden Gate Bridge. Baker Beach, located at Golden Gate National Recreation Area, is also home to a variety of trails and perfect for an afternoon picnic.
Alcatraz
Although a popular tourist attraction, Alcatraz in another must see if time permits. There are a few options to get to the world famous prison, but be sure to use Alcatraz Cruises, which is also recommended by the National Park Service. Tickets include ferry transportation, a cell house audio tour and the Federal Lands Recreation Enhancement Act fee.
Cable Car Ride
What's a trip to SF without a quick ride on a cable car? The parking fees here are steep, so do as the locals do by saving a few bucks and taking public transportation around the city instead.
Chinatown
Founded in the early 1850s as Chinese immigrants began heading to the city, San Francisco's Chinatown is the oldest in North America, largest outside of Asia, and draws in more visitors annually than the Golden Gate Bridge. Take a photo at the gate, stroll through Grand Street and grab a meal at one of the local restaurants.
Twin Peaks
Two hills looming 925 feet over the city, most visit Twin Peaks during the day, but I prefer it at night as long as the fog cooperates. Just a 20 minute drive from downtown, there isn't a better way to wrap up a successful day in the city than taking in the view from either hill, Eureka or Noe.
If Time Permits
Eating lunch before heading out of the city at Fisherman's Wharf is also recommended, though over the years it has become increasingly expensive and a bit touristy. Palace of Fine Arts, Lombard Street, and Ghirardelli Square are also great highlights in this Northern California city.
WHERE TO STAY IN SAN FRANCISCO
SAN FRANCISCO LUXURY HOTELS
SAN FRANCISCO MID-RANGE HOTELS AND B&BS
SAN FRANCISCO HOSTELS
3. REDWOOD NATIONAL & STATE PARK
2-3 Nights, 5.5 Hour Drive from San Francisco to Redwood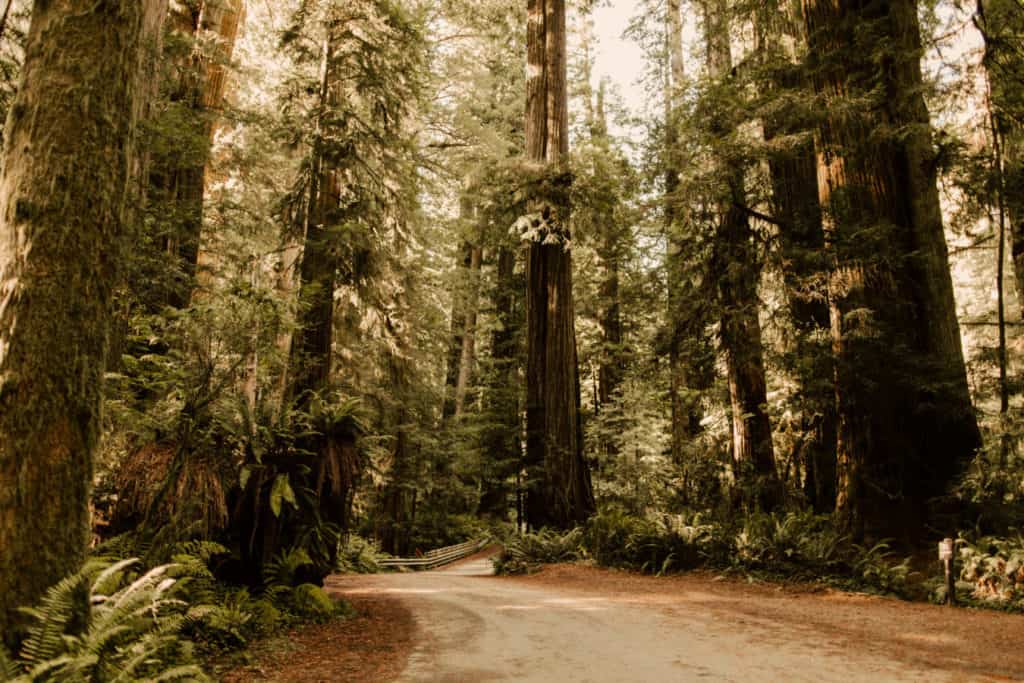 Covering nearly 40 miles of rugged coast and located about 5 hours and 30 minutes north of San Francisco, the drive may be long, but it's worth it. Home to the tallest trees in the world, this national and state park features an oceanic temperate rainforest climate, ferns galore, wild grazing elk and over 200 other exotic species.
THINGS TO DO IN REDWOOD NATIONAL AND STATE PARK
Tall Trees Grove
Home of the Libbey Tree, at one time the world's tallest known living thing, Tall Trees Grove is difficult to access, but the payoff is worth the hassle. To protect the grove, visitors must obtain a permit, which is limited daily, from one of the nearby visitor centers. The 45 minute drive to the trailhead has a locked gate with a secret code, which you will receive when securing a permit, then you'll drive down a 6-mile logging road to the parking lot.
Lady Bird Johnson Grove Trail
A short and easy 1.4-mile hike from Kuchel Visitor Center located 1200 feet above sea level, this popular trail's elevation is unusually high compared to most Redwood groves and often attracts looming fog.
Gold Bluffs Beach
A 10-mile stretch of beautiful, remote beach and also home to one of the park's campgrounds, Gold Bluffs Beach can be found 6 miles off Highway 101 at the end of an unpaved road.
Prairie Creek Redwoods State Park
Home to the stunning Fern Canyon, this easy 3/4-mile trail along 50 foot canyon walls covered in lush ferns, is a must do. Be sure to wear waterproof shoes if visiting after rain.
Newton B. Drury Scenic Parkway
This beautiful 10-mile scenic drive through an old-growth Redwood forest is one of my top things to do in this park. Find a variety of trails along the way such as Big Tree and Ah Pah, but be sure to make a stop at the Elk Grove to witness herds of them grazing . Also, take a hike through Trillium Falls Trail, which features one of the few waterfalls in the area.
Klamath River Overlook
Located high up on a bluff, Klamath River Outlook features an absolutely stunning view on a clear day and is a prime spot for watching migrating grey whales. Hike down the 0.75-mile trail for a lookout on top of a rocky cliff with an even better view. If you're wanting to go on a longer hike, the California Coastal Trail travels to Hidden Beach in 3-miles and Lagoon Creek Beach in 4-miles.
WHERE TO STAY IN REDWOOD NATIONAL AND STATE PARK
REDWOOD LODGES, CABINS AND HOME RENTALS
REDWOOD CAMPGROUNDS
4. LASSEN VOLCANIC NATIONAL PARK
2-3 Nights, 4 Hour Drive from Redwood to Lassen
Home to the largest plug dome volcano in the world, Lassen Volcanic National Park is full of hydrothermal sites, lush forests and glacial lakes. Last erupting in 1914, this park provides the perfect opportunity to see an active volcano in a safe environment.
THINGS TO DO IN LASSEN NATIONAL PARK
Manzanita Lake, Butte Lake and Warner Valley areas
Snow is slow to melt at the higher elevation of Lassen, so take advantage of low elevation trails such as Manzanita Lake, Butte Lake and the Warner Valley areas if needed.
Lassen Peak Trail
The southernmost active volcano located in the cascade range, Lassen Peak, or Mount Lassen, often still has snow even in the summer months. Be sure to trek the 5 mile, 3-5 hour trail prepared with snow traction gear such as snowshoes, skis, ice cleats or even trekking poles. Wear layers while hiking the mountain as it's known for quick changes in weather.
Sulphur Works
Originally a sulphur-mining operation from 1865, Sulphur Works is home to an active hydrothermal area complete with vents, mud pots and the smell of rotten eggs. Located right off the park's main road, this destination is an easy (albeit stinky) stop.
Lake Helen
Found at the base of Mount Lassen, this glacial lake often has snow and ice all the way through mid-summer. It's named after Helen Tanner Brodt, the first woman to summit Lassen Peak in 1864. Also located near the main road, turn off for some of the best views of Lassen in the park and enjoy your lunch at one of the nearby picnic tables.
Bumpass Hell Trail
A moderate, 3-mile round trip hike, walk along a boardwalk weaving in and out of belching mudpots, steaming Big Boiler fumarole and boiling pools. The park's largest hydrothermal area, Bumpass Hell is unlike anything you'll see elsewhere in the USA.
Cinder Cone Volcano
An hour drive from Manzanita Lake and 10 miles from Lassen Peak, this is a must do if you can fit the drive into your schedule. Take on the challenge of hiking the strenuous 4-mile trail or spend an afternoon by Butte Lake swimming, boating or fishing.
Brokeoff Mountain Trail
Expect dense forests, lush meadows and views of Mount Tehama and Lassen Peak along this strenuous 7-mile round trip trail. Home to small lakes and wildflowers in the warmer months, we recommend this remote trail for the more experienced hikers and trekkers.
Mill Creek Falls Trail
Compared to Brokeoff Mountain, this trail is perfect for families or those who are looking for a slower pace. A 3.2-mile round trip hike, you'll come across a Red Fir Forest and the park's highest waterfall standing 75 feet tall, as well as deer and a variety of birds.
WHERE TO STAY NEAR LASSEN NATIONAL PARK
LASSEN HOTELS, CABINS AND B&BS
LASSEN CAMPGROUNDS
5. YOSEMITE NATIONAL PARK
2-3 Nights, 4 Hour Drive from Lassen to Yosemite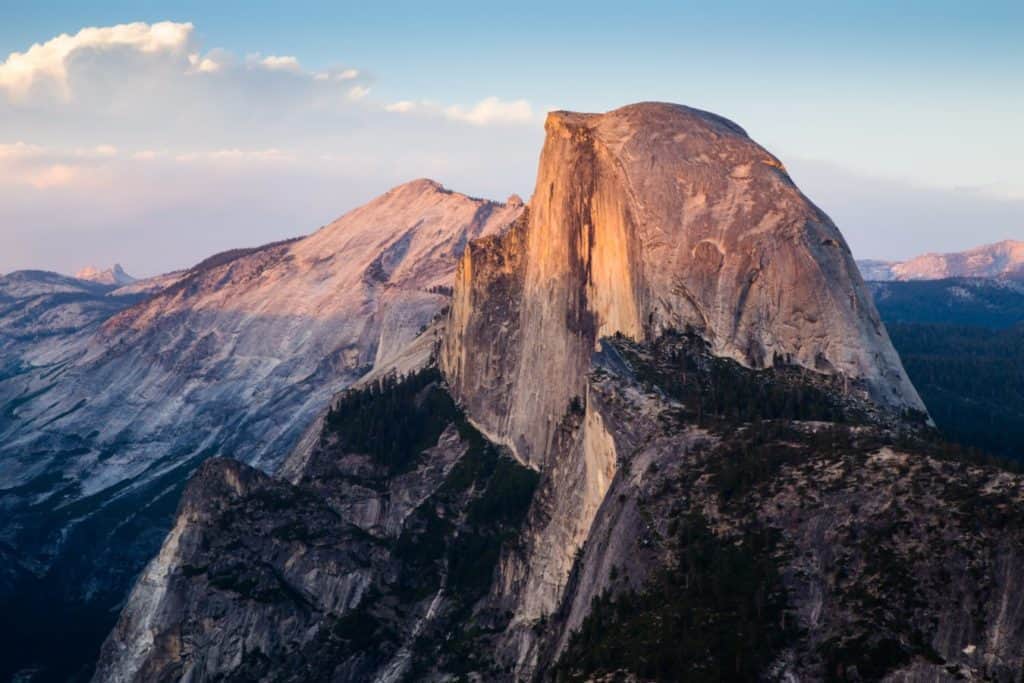 The third established national park in the United States, Yosemite is known for its granite cliffs, world class rock climbing, stunning trails, sequoia groves, green meadows and more. As one of the country's most famous national parks, Yosemite is a must do on any Northern California road trip itinerary.
THINGS TO DO IN YOSEMITE NATIONAL PARK
Tunnel View
Weaving through State Route 41 and exiting the 4,233 foot Wawona Tunnel, you'll suddenly be thrust into one of the world's most beautiful views of Yosemite Valley with El Capitan and Half Dome looming in the distance. Even if entering from Mammoth Lakes via Highway 120, we highly recommend setting time aside during your day to drive up to this iconic viewpoint.
El Capitan
Spanish for "The Captain", this 7,500 foot vertical granite wall can be reached either by climbing up its face or hiking out of the valley on the trail next to Yosemite Falls. Both fairly epic, in my opinion.
Bridalveil Fall
A short and quick 1.2-mile loop, this hike is the perfect opportunity to stretch your legs after a long day of driving from Lassen. Famous for the mist caused by a breeze, this waterfall isn't the most spectacular in the valley, but it's definitely a fun little stop.
Tuolumne Meadows
Once one of John Muir's favorite places in the park, the lush meadow and grazing deer make it easy to see why he loved spending his free time here. Located in the eastern section of the park and outside the valley, if the road is open, we highly recommend driving out for a visit. Featuring the popular day hikes of Gaylor Lakes, Cathedral Lakes, Mono Pass and Lembert Dome, be sure to arrive earlier in the day before the crowds.
Half Dome
Located in the eastern section of the Yosemite Valley, Half Dome rises more than 4,700 feet above the valley floor, many add hiking Half Dome to their bucket list. Since 2011, all hikers are required to have a permit in order to hike the cables. Find out how to obtain one HERE. Hikers caught without a permit can face a $5,000 fine or up to 6 months in jail.
Yosemite Falls
The highest waterfall in Yosemite National Park at 2,425 feet, we recommend hiking the easy 1 mile loop to the lower falls. If visiting in the spring or summer, you will get soaked by the falls at the footbridge, so arrive prepared.
Glacier Point Road
One of the most popular viewpoints in the park, Glacier Point is only open during the summer months after snow plowing has been completed. Arrive at sunrise or sunset for views of Yosemite Valley, Yosemite Falls, Half Dome, Vernal Fall, Nevada Fall and Clouds Rest.
Vernal Fall and Nevada Fall Trail
A high traffic trail, hikers can visit both Vernal and Nevada Fall in about 5 to 6 hours. Vernal Fall is the first you will approach along the way and is about 1.6 miles round trip to the footbridge or 2.4 miles round trip to the top. Nevada Fall is located 5.4 miles round trip from the trailhead. Note that both Vernal and Nevada require fairly strenuous hiking.
WHERE TO STAY IN YOSEMITE
YOSEMITE HOTELS, LODGES AND CABINS IN THE VALLEY
YOSEMITE CABINS, HOTELS AND HOME RENTALS NEAR THE VALLEY
YOSEMITE CAMPGROUNDS
For more Yosemite lodging and accommodation options, check out our Where to Stay in Yosemite guide.
6. SEQUOIA NATIONAL PARK
2-3 Nights, 4 Hour Drive from Yosemite to Sequoia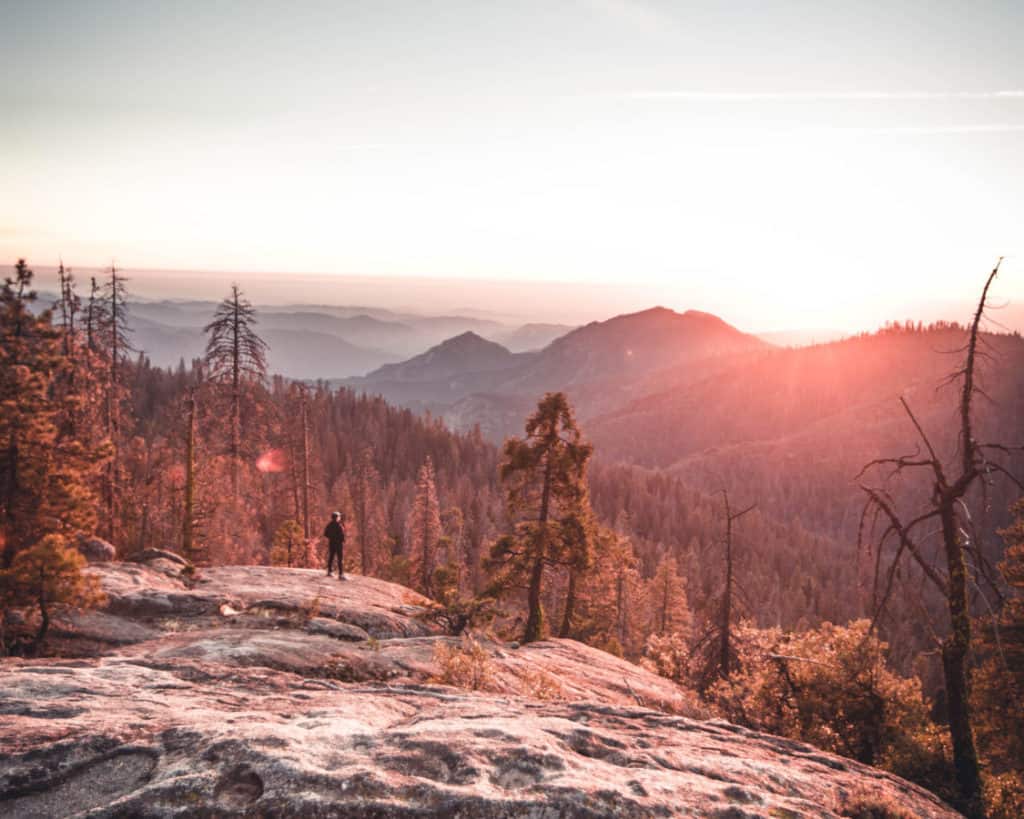 The second U.S. national park, beating Yosemite by just a few days, is a little calmer and provides the perfect escape from the crowds that tend to settle in Yosemite Valley. Known for its giant Sequoia trees, this park lies on the border of the highest point in the contiguous United States, Mount Whitney.
THINGS TO DO IN SEQUOIA NATIONAL PARK
General Sherman
The largest known living single-stem tree on Earth, every trip to sequoia requires a stop here, especially if you're traveling with first-time visitors. This famous tree stands at 275 feet with a 36 foot base in diameter. Follow signs off the main road to the tree and park at the lot. The hike down is about 0.8-mile, but if the shuttle is running, you can take it to and from the tree via the quicker accessibility trail.
Little Baldy
This 3.3-mile out and back trail features sweeping panoramic views and adorable marmots running along the trail. We recommend hiking this trail at the end of the day for a beautiful sunset, but be sure to bring a few flashlights or headlamps for the hike back down.
Tokopah Falls Trail
Featuring the park's tallest waterfall, standing at 1,200 feet, this 4.2-mile out and back trail features picturesque cascades and wild marmots running amok. Located at the Lodgepole campground, this is one of my favorite and most underrated trails in Sequoia.
Moro Rock
Although this 0.4-mile out and back trail sounds like a breeze, don't be deceived. Featuring steep stairs to the top of Moro Rock, this iconic destination is not for the faint of heart or casual passerby. In the end, this quick and steep trail is worth the amazing view. We highly recommend making a visit at either sunrise or sunset as the sun turns the granite mountains in the distance a cotton candy pink.
Crescent Meadow Trail
A gentle hike for all kinds of adventurers, Crescent Meadow is the perfect opportunity to stretch your legs after a long drive from Yosemite. Home to the park's iconic Chimney Tree and Tharp's Log, you don't want to miss this quick 1.6-mile loop.
Kings Canyon Scenic Byway
If you can squeeze an extra day in, we also recommend a quick day trip to Kings Canyon National Park. This 50 mile stretch of road will have you twisting and turning through Sequoias and along the sheer cliffs on the Sierra Nevadas. Your park fee into Sequoia also covers Kings Canyon.
WHERE TO STAY IN SEQUOIA NATIONAL PARK
SEQUOIA HOTELS, CABINS AND LODGES
SEQUOIA CAMPGROUNDS
7. BACK TO LOS ANGELES
3.5 Hour Drive from Sequoia National Park to Los Angeles
And there you have it, this adventure of a lifetime has you hiking through the world's tallest trees, scaling half dome, driving along the picturesque pacific coast highway and so much more. In as little as 2 weeks (or closer to 3 weeks if time allows), you'll truly experience the best of what California has to offer on this epic National Park road trip. Until next time, Adventurers…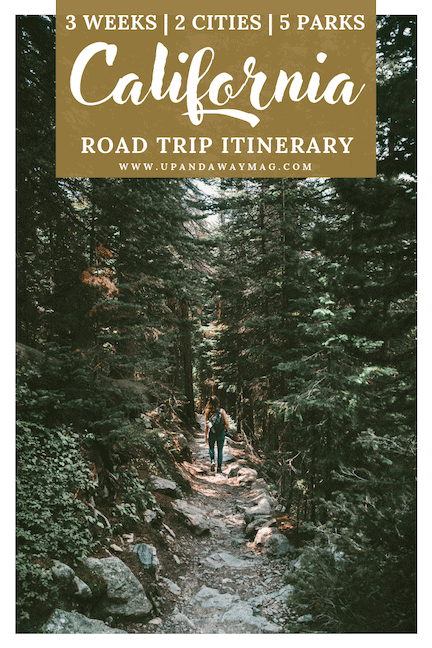 Browse all national park road trip guides
*All photos courtesy of hotel, booking or information sites.*
Up and Away Magazine is reader supported. This means that when you make a booking via one of our affiliate links, we earn a commission at absolutely no additional cost to you. In this way, we are able to bring you content for free. Your continued support is greatly appreciated. Adventure on!